We pride ourselves on the quality of the meat produced on the farm. 
Every cut of meat in the Farm Shop, Farm Cafe, Jolly Waggoner Pub and in the Farm Box Scheme comes from free range Church Farm animals. Our rare and pedigree breeds include Red Poll and Black Angus cattle, Large White, Berkshire and British Lop pigs, Black Welsh mountain and Lleyn sheep, Norfolk Black turkeys, Embden geese and Aylesbury ducks.
All the meat is hung to give the final product the best flavour and texture; plus we do not add water to meat, routinely use antibiotics, feed GM soya or any of the other industrial food chain chicanery. No horse here! You can also order meat for the week with free delivery with our box scheme.
Tony and Team are master butchers. Come to us for a traditional butchery experience offering great value. The best for less direct from the farm.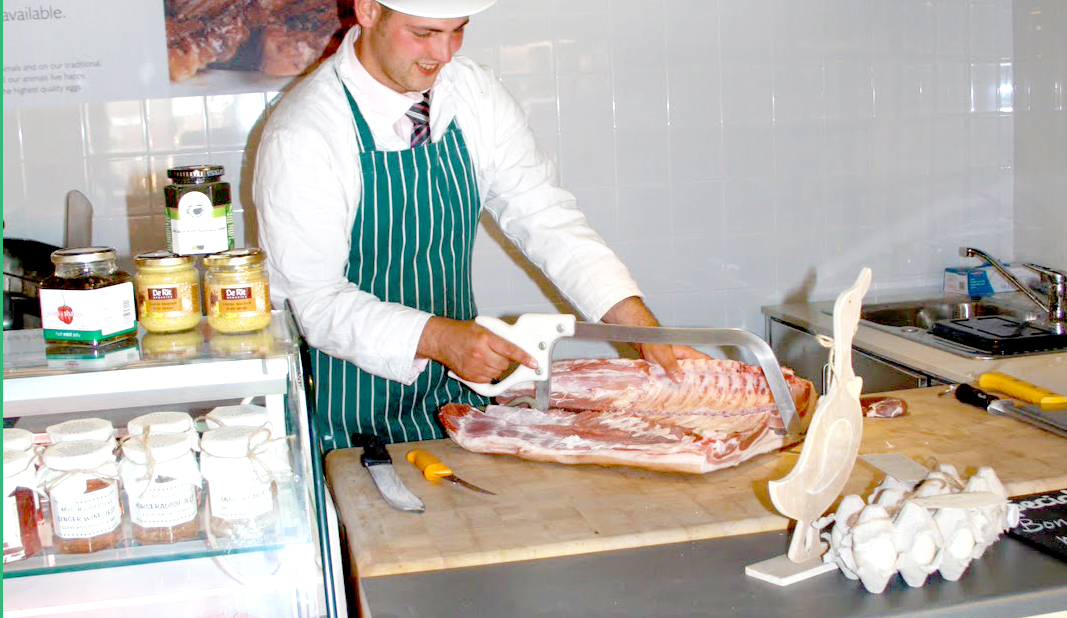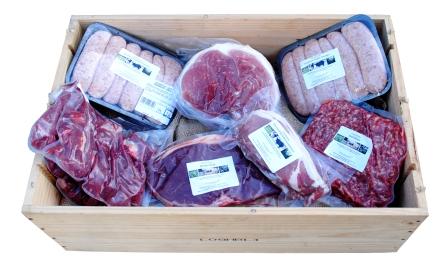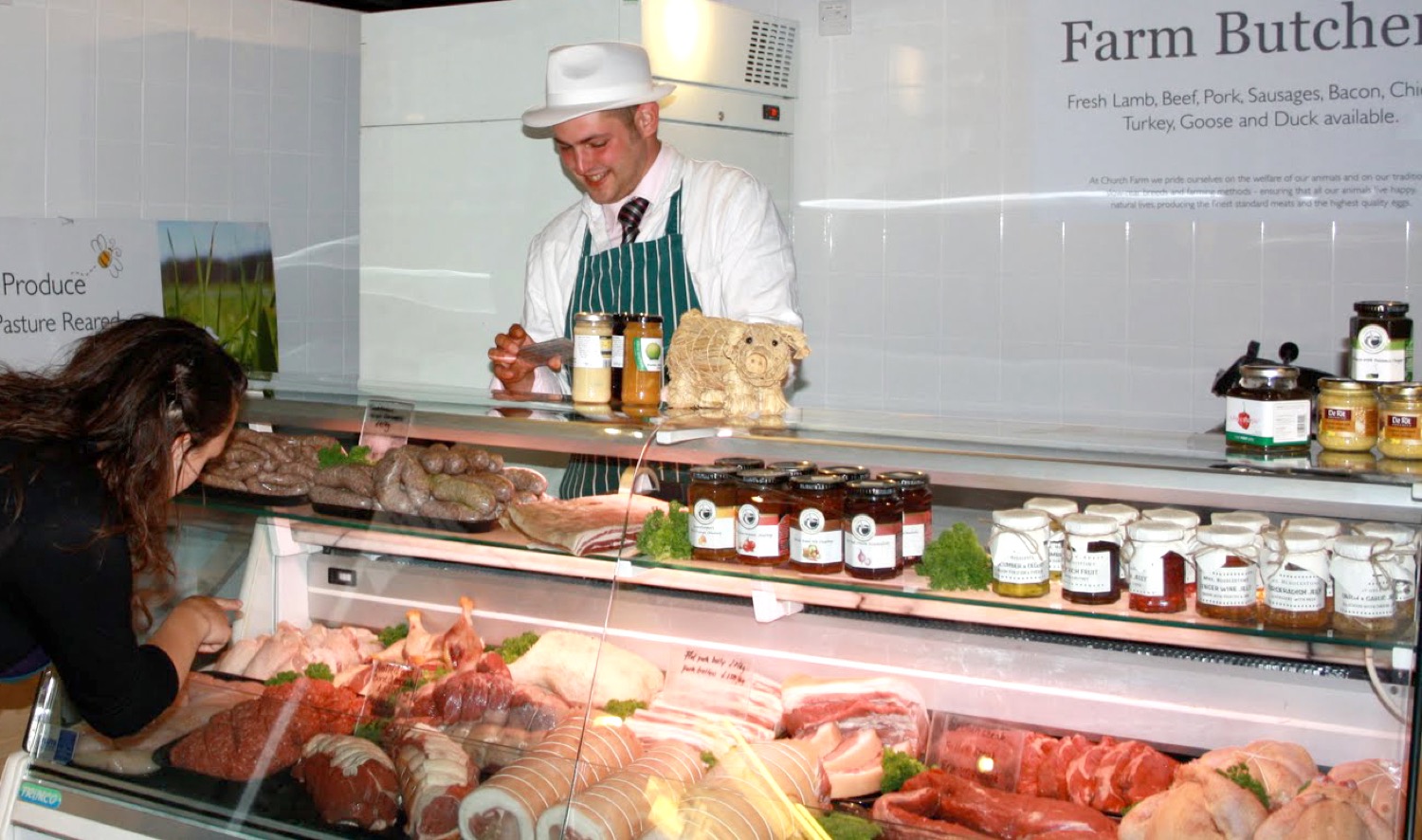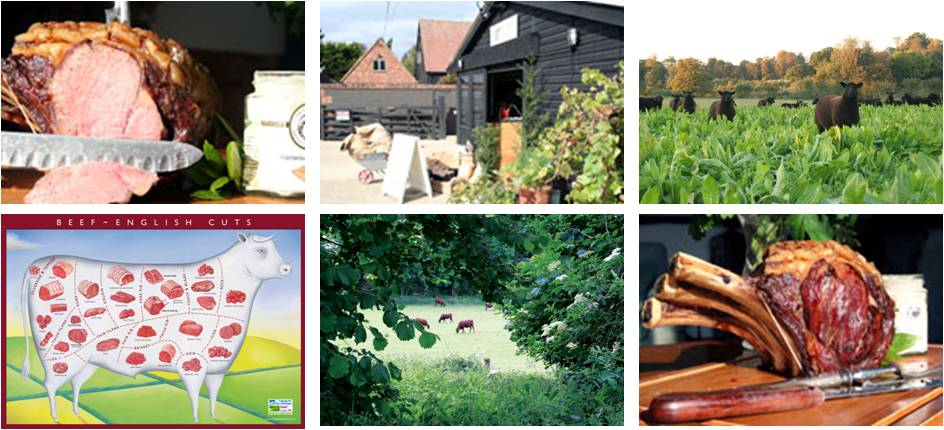 Pop in to our onsite Farm Store for fresh, local produce. We offer a wide variety of fruit, vegetables, ready meals, meat and eggs collected from healthy, happy Church Farm hens.
The range of Church Farm products includes fresh bread jams, pickles, chutneys and ready meals. We are open everyday from 9.00am to 5.00pm.