Set in green and pleasant land, with Pub, Cafe and food from the farm we are a place for tranquil country events & peaceful celebrations
From informal celebrations, campfires and marquees in one of our fields, to creative use of our Cafe, Meeting Room or Rural Care area, we are flexible and accommodating and our team are on hand to help. All food provided is freshly prepared and comes from the Farm. We have a no amplified music policy and are a place for family gatherings rather than raves!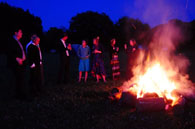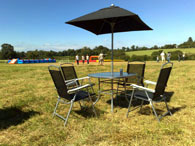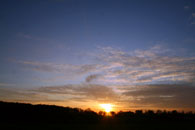 Venue options
Create a relaxed, informal atmosphere with camping, bonfire, underneath the stars. For character and history, look no further than the 17th century Jolly Waggoner pub located opposite Church Farm. It has a restaurant area (Rose Cottage), bar and garden where marquees can be erected. 
The Old Sow Barn
This venue can be decorated and transformed to suit your needs. There is audio visual equipment if needed. 
Farm Cafe & Garden Room
The cafe, garden room and courtyard area can either be used as a whole or individually and are great for dinners, birthday parties and smaller celebrations. 
Wood Huts / Care Farming Area
This private area within 30 yards of the farm's main facilities is perfect for smaller events such as christenings, social gatherings and children's birthday parties. Available evenings and weekends.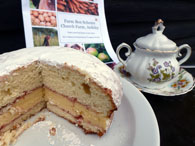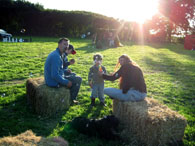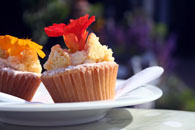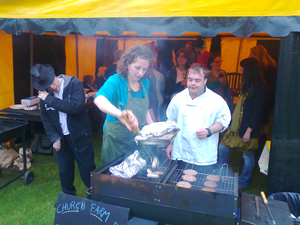 Catering Options  
Cream Tea/Afternoon Tea
A round of Church Farm sandwiches, slices of home-made cake, and double scones with tipsy strawberry jam, clotted cream and butter. 
Buffets, Canapes and Starters
Choose from a selection of hot or cold dishes including: mini cheese & tomato puffed pastry slices, pork & honey, lamb & mint and traditional English cocktail sausage selection, sweet & sticky pork ribs, roasted seasonal squashes and root vegetables, English farmhouse cheeses on oatcakes with pickles & chutneys and more... 
BBQ
We can provide anything from hot dogs and burgers, to delicious premium cuts of Red Poll rump steak, pedigree Welsh lamb chops and free range chicken breast served with a selection of freshly picked salad and hand made fresh Church Farm bread. 
Desserts
Apple crumble and fresh cream, chocolate pot, mini homemade scones with strawberry jam & clotted cream, selection of English cheeses and rustic biscuits, Fairtrade tea & coffee and more...  
Breakfast
Full English breakfast, orchard eggs on toast, bacon butties and more...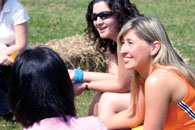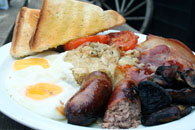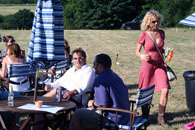 Essentials!
Straw Bales
As furniture or purely for farm party decoration 
Bonfire
We can organise the material, construction and maintenance of a big bonfire to create the perfect ambience
Compost Loos
For the rustic eco-friendly party or celebration
Wild Camping for all :)
With almost 200 acres to camp in, we've got plenty of space for you to enjoy. You get a patch of beautiful green grass and all the fresh air you can fill your lungs with, but no electricity or running water comes down to the fields. Don't worry, we've got toilets and a shower at the top of the site, as well as a farm shop for all your supplies.
Our rustic cabins offer a little more comfort for those who want it, with double beds and wood-burning stoves inside.
To further discuss your requirements contact us.
"To all you fabulous people who helped make our day totally AWESOME! We had the best time ever and really appreciated all the hard work that you all did. Enjoy the summer on the best farm ever!" Rob and Sarah