Come and dine at Church Farm with a group of ten or more people and we can give you a FREE Church Farm talk & tour.
Book a table at The Farm Cafe 
All day breakfasts, lunches and afternoon tea, fair-trade and speciality teas and coffees, traditional English breakfasts, freshly made omelettes, a wide range of delicious sandwiches, crunchy salads and more.
Book a table at the The Jolly Waggoner Pub
In July 2011, Church Farm took on the stewardship of this 17th century pub. Here you'll find home-made soups, prime beef burgers, succulent steaks, the best lamb chops, traditional meat pies and much more.
Free Church Farm Tour and Talk
Before or after your meal a member of the farm team will take you for a relaxed guided walk and talk around the farm. The tour can be tailored to the needs/interest of the group. If you would prefer to have a more in-depth talk on a certain topic, this can be arranged instead of the tour.
To contact us about arranging a free visit for 10 or more members of your group and to book a table, please call us on 01438 861 447 or emailThis email address is being protected from spambots. You need JavaScript enabled to view it..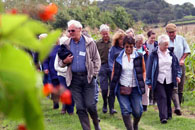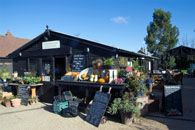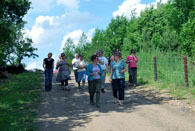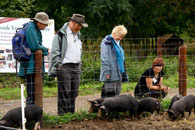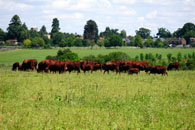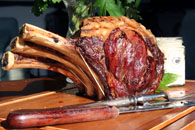 Food grown within yards, not miles
Enjoy good home-cooked food from our traditional and rare breeds of livestock, fresh picked herbs, as well as the best tasting heritage varieties of vegetables and fruit grown to organic standards. All of the meat is produced and butchered here, eggs are laid by our hens in the orchard, and vegetables, salads and herbs are freshly harvested from a field 80 yards away.